ABRACADABRA ASTROLOGY SCHOOL




- LEARN THE LANGUAGE OF THE UNIVERSE
Have you been curious to understand what it means when people talk about their Moon Sign, Sun Sign or Rising Sign?
 Have you heard that Mercury Retrograde is something we need to be afraid of, but don't even know why?
 Have you wondered why more and more people are talking about Astrology and would wish to be able to participate in the conversation?
Would you like to know more about your Soul Contract with the Universe and your purpose?
Would you like to know exactly how you can align with your highest potential?
And are you curious to find out what your personal destiny is?
Then you are exactly in the right place!
No matter what your background is, no matter what your situation is right now, no matter what language you speak or what skin color you have.
There is ONE universal LANGUAGE we can all learn in order to understand ourselves and the universe at large:


ASTROLOGY
This ancient tool has been around for a very long time.
Kings and Queens have used it to become powerful.
Every question you can ever have in your life can be answered in the language of the stars.
This is why it is my mission to make this language as accessible as possible for everyone.
You don't have to become an Astrologer in order to understand what's going on in the cosmos.
You don't have to study for years or read a tonne of books.
All you have to do is to REMEMBER the wisdom you were born with.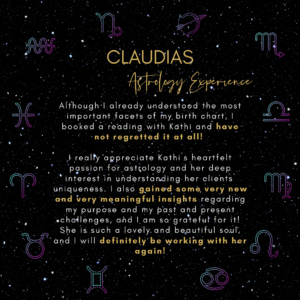 LET ME HELP YOU REMEMBER!
ABRACADABRA translates the language of the universe in the easiest, most digestible way. 
The modules and videos are designed to help you get a feeling for the energy of the 12 Archetypes, 12 Houses and the planets, their meaning, your souls journey (!) and so much more!!
By tapping into this energy, you will awaken your own inner knowing for this system.
There are no cookie cutter definitions!
You can google so many already, but they won't ever reflect YOUR understanding and inner knowing of this language.
ABRACADABRA encourages YOU to speak Astrology in YOUR own way.
Every video is designed to reconnect you with the inherent WISDOM of your SOUL.
This is why it is highly recommended to sit with the insights of the individual videos for a while in order to really EMBODY the wisdom and further insights you will get after watching.Think of every video as an ENERGY TRANSCRIPT that will be downloaded into your system (*spooky* – but it works, cause we are all just energy!)
YOUR SOUL will speak to you once you OPEN the portal to this universal language with every single sequence of this school.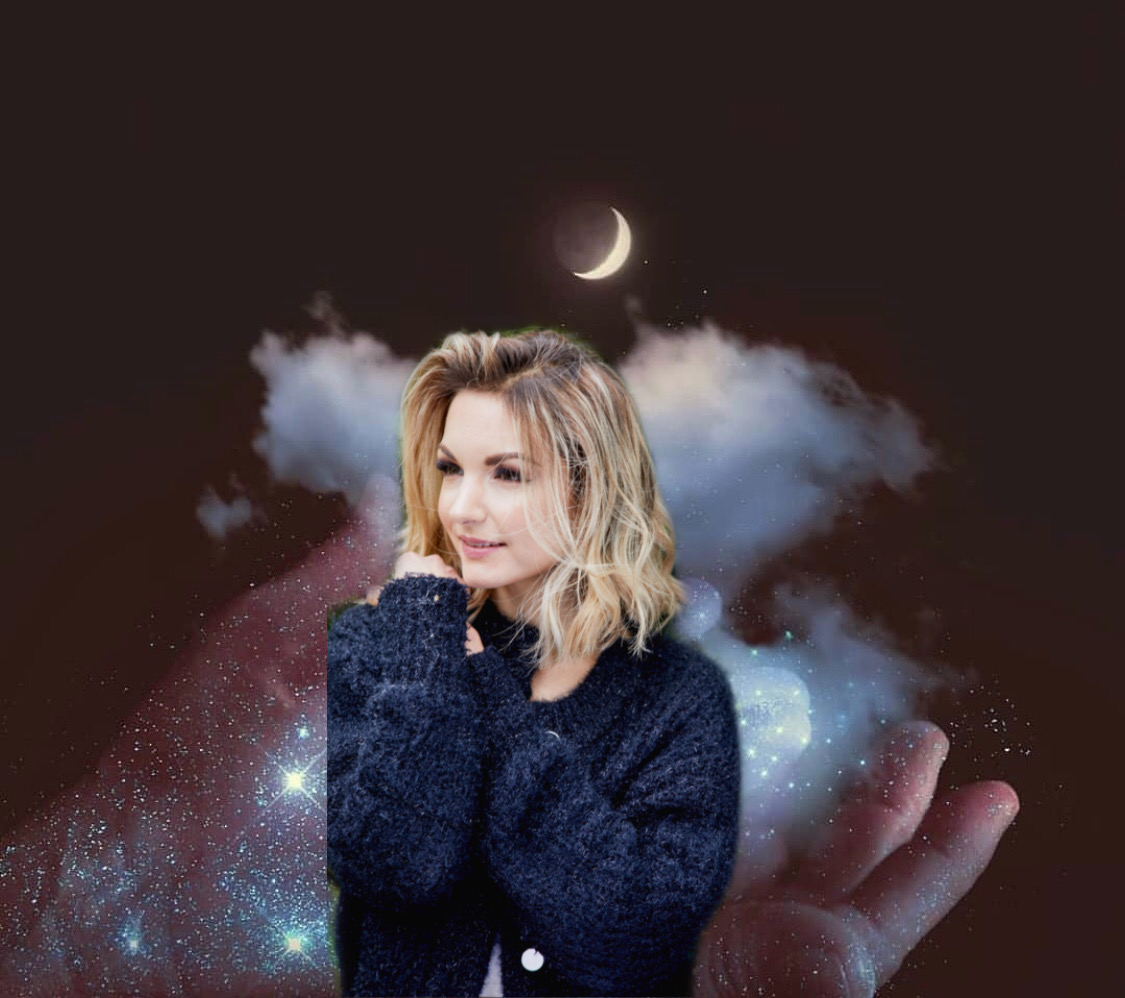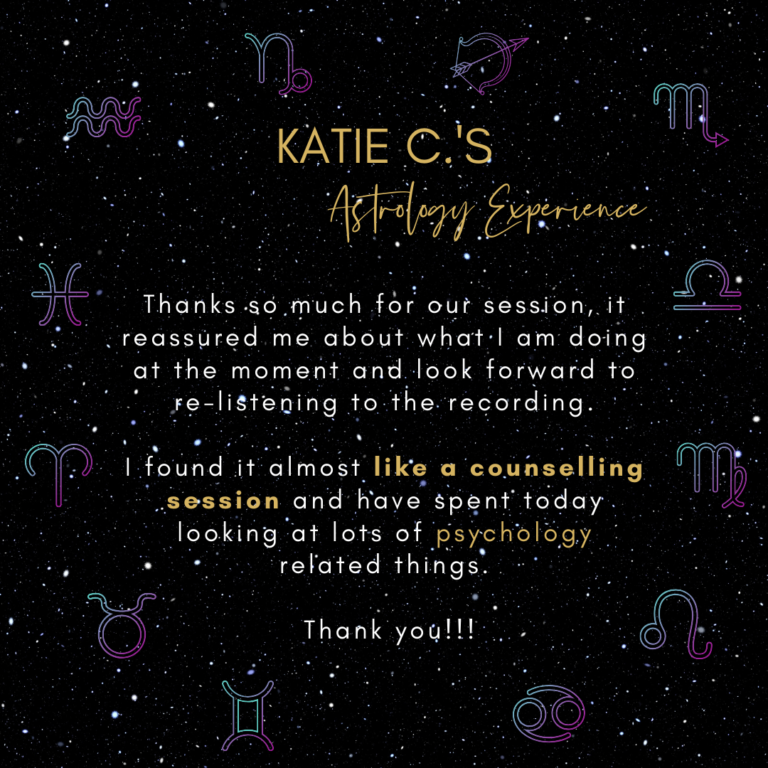 ABRACADABRA means 

"With my words i create, with my words i influence"
Language and words are energy and by using the energy of the cosmos, our very origin, we have the power to create the life of our dreams.

The universe is just waiting for you to come home and remember why you are here!


It is ABRACADABRA. It is MAGIC. But it only can be this way because YOU have MAGIC inside of yourself!


So why don't you think you can learn ASTROLOGY in this magical way?
LEVEL I – 144€ / 177$
the 12 Archetypes

the 12 Houses

the Personal Planets

the Outer Planets
LEVEL II – 166€ / 202$
the Sun, Moon + Rising Sign form an evolutionary perspective

the Souls journey with the Nodes

Pluto from an evolutionary perspective

Chiron & the key to your purpose
LEVEL III – 188€ / 233$
 Retrograde Planets + their evolutionary intent

 Aspects (Conjunctions, Squares, Oppositions, Trines, Sextiles + Quincunx)

Working with Transits
LEVEL IV (coming soon, not included)
 Progressions

 Solar Returns

 Annual Profections

YOU WILL RECEIVE A VIDEO PLAYLIST FOR EVERY SECTION OF THE SCHOOL YOU ARE SIGNED UP FOR! 




BUNDLE SPECIALS:
Option A – Deep Dive into the cosmos:
ALL 3 SCHOOL LEVELS FOR 505$ / 411€ (instead of 612$ / 498€)
Option B – Deep dive into the cosmos + Soul Activation
ALL 3 SCHOOL LEVELS + additional Soul Activation Reading (Astrology, Intuitive Guidance + Breakthrough Healing) with Kathi (66 Minutes – 366$ / 303€ Value)
777$ / 633€ (instead of 871$ / 714€)  
If you already had a reading with me, you are more than welcome to choose another guiding session I offer <3
SIGN UP BY SUBMITTING THE PAYMENT (in USD or EUR) TO
 http://paypal.me/magickathiofficial
including your preferred School Level and send the receipt + your desired school level via e-mail to
info@abracadabrababy.de
If you desire a PAYMENT PLAN or have any questions, please email info@abracadabrababy.de as well!
Reading a book is one thing.
But watching something inspiring and realizing this is actually something you deep down inside ALWAYS KNEW is MAGIC.
It is when you KNOW & FEEL that your INTUITION is WISE and your SOUL is always connected with the inherent WISDOM of the UNIVERSE.

You don't need to learn.
You don't need to study.
You need to REMEMBER!

…let me guide you back to your soul!
xoxo
Kathi
♌☀️♑🌙♐⬆️